A Bay Area News Group "All Access" subscription gives you access to the news and information you want in
All Ways. That includes unlimited access to all digital content from our 11 daily and 27 weekly publications in our market. This includes our news web sites from any computer or device, along with access to our iPad, iPhone, Android, & Kindle Fire apps, and our electronic replica edition (e-Edition). A Bay Area News Group "All Access" subscription bundles all the ways you can read your content into one subscription.
Without a subscription, you will only have limited online access to our content. You will be unable to access our digital replica e-Editions and apps.
The All Access Subscription provides unlimited access to content from any of our publications. Only subscribers can enjoy these benefits!
Subscribers receive: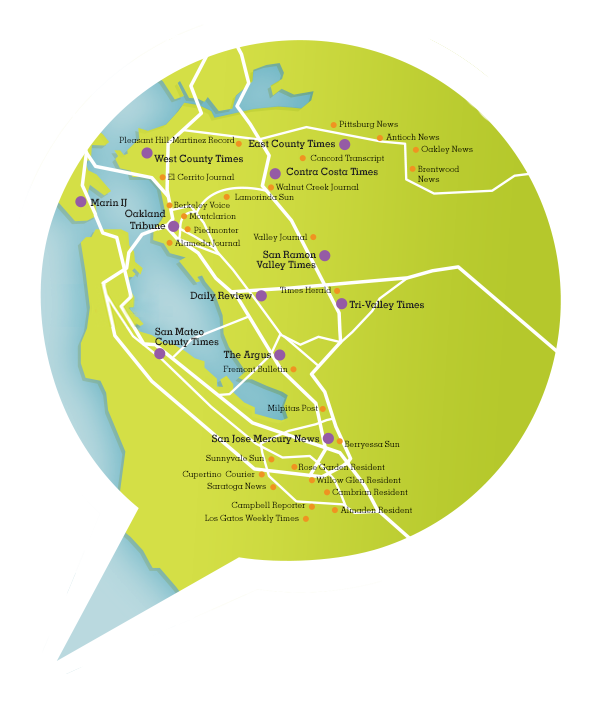 All 38 newspapers
on all your devices.
​ Local news from your neighborhood.
​ Unlimited stories on current events, news, and
information from any of our publications, including
San Jose Mercury News, Contra Costa Times, Marin
Independent Journal and Oakland Tribune.
​ Access to our archive of stories.
​ Access to mobile, apps, desktop, laptop, and
e-edition for news when you want it, where you want it.
​ Over 38 publications to choose from via digital replica,
apps and online sites.
​ Enhanced customer care centers and customer
advocate teams.
​ Access to new content features in print, online and
via tablet apps.